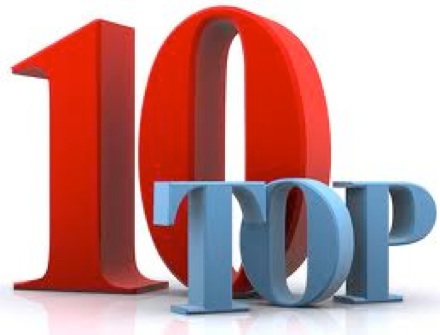 It is that time of year again when the media is creating the lists of the top 10, 20, or 100 in whatever discipline is important to them.  I woke up this morning to a tweet from Jian Ghomeshi inducting Amos Lee and his album Mission Bell into the Top 20 Albums of 2011 – a pop culture reference, I know, but a great album regardless. (It is also worth taking a look at National Geographic's top 10 photos of the year).   There are of course lists that are far more relevant to this Blog – WXN's top 100 female leaders, the Financial Times business book of the year, Fast Company's top 100 creative people, and so on.  In the spirit of the end of the year, I created my own list – the top three people who have inspired my thinking this year.  Here we go…
Adam Grant.  This guy has been doing really interesting work in motivation.  His work is creative, interesting, and compelling.  One of this themes is to look at what motivates people to help others – prosocial motivation.  This is an interesting question in itself, but he has also developed interesting methods for testing his ideas.  The elegant research designs bring me back to some of the classic psychology experiments that really got me excited as an undergrad when I first took a glimpse into the field of research.  Love it.  I think Grant is the same age as me, but I want to be him when I grow up.

Dan Roam. And the whole visual thinking movement.  I blogged about doodling some time ago.  I have been really interested in the idea of visually organizing ideas all year.  I have not yet incorporated it into my own research, but I have brought it into my teaching.  I use it to organize my planning for the class and to convey some ideas in class.  I find that I have to really know what I am talking about in order to be able to represent ideas in this way.  I have always been a writer and reader who enjoys sophisticated simplicity.  You have to understand something thoroughly before you can express it elegantly.  The visual representation of an idea is entirely connected to this notion.  I am still working with this one, but it certainly has shifted how I try to represent my ideas. 

Albert Bandura.  This is an oldie but a goodie.  Dr. Bandura has been inspiring me since I began as a researcher.  He is the founder of Social Cognitive Theory.  No matter where I go or what I research I am always struck by the relevance of this theoretical framework.  It really does explain so much much.  As you may know, I am particularly partial to self-efficacy.  This year, I have begun to really focus in on the theme of how people succeed under conditions where others fail.  I have been reading a great deal of positive psychology with constructs such as resilience and persistence, but I keep coming back to  Bandura.  I have come to understand that I see the world through the lens of Social Cognitive theory.  I am inspired by Bandura … and I thank him for a career!
I recognize that I draw my inspiration from places at are completely entrenched within my discipline and connected to my research.  The world is much bigger than this.  Where has your professional inspiration come from in 2011?