Dan Ariely, a famous behavioural economist, recently gave a TED talk on motivation at work.  He provided evidence for the notion that in today's world, people are motivated by something other than money.  His main message is that people are motivated when they can accomplish something, make progress, feel as though they have added value.  This stuff around meaning at work motivating people is not new.  It received fairly widespread attention when Dan Pink released his book Drive.  (For a quick review of the main points in that book, take a look at this video.)  However, despite this attention, we continue to structure work in ways  that assumes that money is the 'thing.'  According to the novel experiments presented by Dan Ariely and those reviewed by Dan Pink, this is simply not true.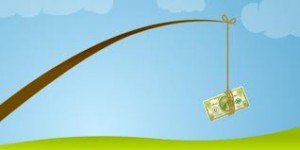 Both authors point out that for routine jobs, money will in fact make a difference in terms of motivation and performance.  A person on an assembly line will work faster if here is a financial reward for productivity.  However, when we are talking about complex tasks or creative work – the kind that dominate Canada's workforce today, money will be less effective.  Dan Pink provides the caveat that the remuneration the person receives needs to be enough to 'take money off the table.'  Very helpful.  So lack of fair remuneration will demotivate people.  In the case where the pay is fair, it will not provide the additional motivation required for high performance.  In such cases, something more is required.  In this case, workers need to feel 'meaning.'  What have I produced?  How has my work affected others?  How do I add value?  
Great stuff.  And as I noted, it is not novel and may in fact be intuitive.  But the question remains, why don't we have more programs that capitalize on this type of motivation?   I would be interested in hearing examples from your organizations if in fact you know of some that capitalize on these findings.