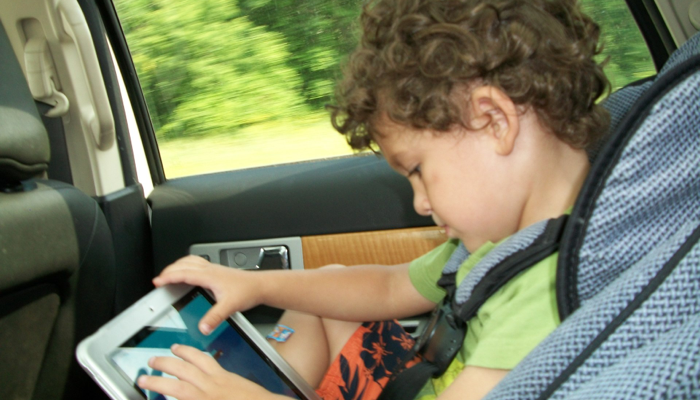 iPad 2 is coming!!  I have put a reminder about the Canadian launch date into my calendar and I am now counting the days – there are 2 left, if you were interested.  Obviously, I am what technology marketers would call an 'early adopter.'  I love a gadget.  I also love to look for ways to integrate the newest technology into my work.  I have the first generation iPad and I have found it incredibly useful for reading PDF journal articles, proofing manuscripts, and keeping up with the news through Blogs, traditional media, and twitter.   In my personal life, I use it to entertain my kids, read magazines, and watch videos when away from home.  It really is an impressive machine… but I am getting off track.  
Psychologists and management researchers have a significant interest in how technology is used in the workplace.  There are research streams that investigate how technology impacts performance, how it blurs the line between work and home, and how it affects communication.  Each of these avenues is incredibly interesting and is producing useful practical knowledge.
As you know, I am interested in relationships at work.  Technology is having a profound impact on how we interact with one another.  I am not convinced that technology will disrupt our fundamental understanding of interpersonal interactions, but I do think it has the potential to mediate or moderate a range of meaningful interactions.  
For example, technology makes knowledge accessible to the masses.  Information that used to be specialized can now be widely understood if a person has a computer and knows how to 'google.'  This has implications for expertise and for learning.  The 'expert' is most useful when their knowledge or insight provides something unique.  This will become harder and harder to do.  The new job of the expert will be to help people understand the limits of their knowledge!  A little knowledge is a dangerous thing!  A Wikipedia-type understanding of the world is limited and can encourage faulty decision-making.  
A second example can easily be found in the work done on emotions in the workplace.  Most interactions that rely on technology lack richness in social cues (see media richness theory).  In other words, when interacting with others via technology (email, or even facetime) you do not have the benefit of all of the possible social cues that are available through live interactions, such as tone of voice, body language, or small changes in facial expressions.  A savvy communicator is constantly using these cues to manage content and delivery of their message, weigh comprehension, or assess level of agreement.  The signals influence outcomes in all kinds of relationships including – manager/subordinate interactions, coaching, and mentoring.  We have all experienced times when email has led to misunderstanding, confusion, and even anger.  Can 'face to face' software that allows us to communicate using videocameras mitigate these potential negative outcomes?  There are a myriad of other possible research question – as many as there are new technologies, if not more.  
For the moment, I will continue to count down.