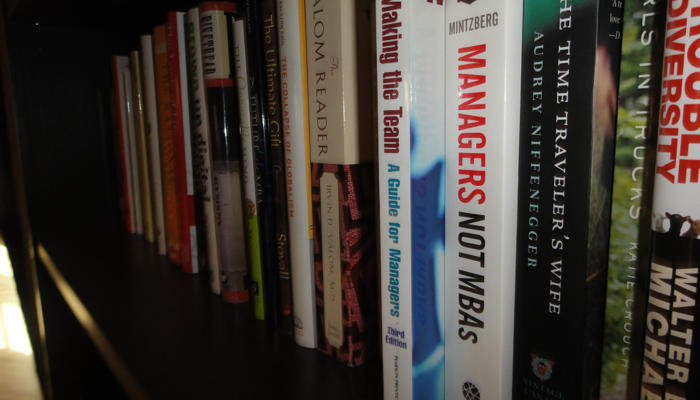 I just ordered a couple of new books and expect that they will arrive in time for the holidays.  I will be reading Made to Stick: Why some Ideas Survive and Others Die andPower: Why Some People Have It and Others Don't.
Made to Stick is by the Heath brothers – Chip and Dan.  Chip is a business professor at Stanford and Dan is a textbook publisher.  The book is about communication; how to tell a good story.  Recently I have been obsessed with the idea of how to present ideas in compelling ways. I am interested in the "story" one uses to convey ideas.  Research in both negotiations and the general field of power and influence has taught us that a good story is a source of power.  It is not enough to understand the arguments; the manner in which you construct them and present them to your audience is a key skill for influencing others.
I am also interested in the tools that can be used for storytelling.  As you may have guessed, I do a lot of lecturing.  I started teaching university students in 2003.  At that time, Powerpoint was relatively new technology in the classroom. There have been many criticisms of Powerpoint.  For example, Powerpoint is often used as a set of speakers notes.  The slides do not enhance the presentation they provide a guide  for the speaker.  In addition, speakers sometimes puts all of their ideas on the slide; the slides cross over from being just plain dull to be being distracting.  Audiences cannot pay attention to both dense slides and a speaker.  I recently read Slide:ology by Nancy Duarte.  She lays out quite simply how tools such as Powerpoint can be used to construct effective presentations.  I am hoping the Heath brothers book will give help me to think about how to design an effective narrative where media can be used as a compliment.
The second book, Power, is written by Jeffrey Pfeffer.  Many of you will have already heard of Dr. Pfeffer.  He is also a Stanford University professor and arguably one of the most influential management scholars working today.  His newest book describes success at the individual level.  Why do some people succeed while others falter?  How do you ensure success?  As you know from my earlier Blogs, these questions are really at the core of all of the work that I do.  While I do not typically look at it through the lens of Power, I believe this could be a really useful perspective.  I look forward to Dr. Pfeffer's insights.
Beyond these two books I will likely watch a few movies, eat a lot of food, and spend time with family and friends.  I hope you will have a chance to do much of the same.
All the best for a restful and joyful holiday.